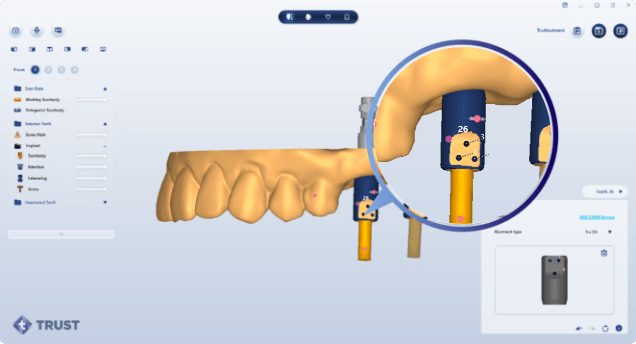 Effortless alignment
Aligning the scan data with a TruScan Body doesn't get any easier. The 3-point alignment process will produce a precisely-aligned masterfile that will result in a reliable and predictable design.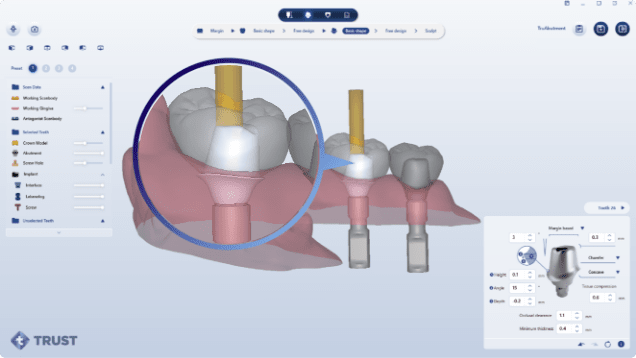 1-click design
1 simple click will produce a set of crown and a custom abutment for your review. The user may easily modify the provided design with the intuitive tool box.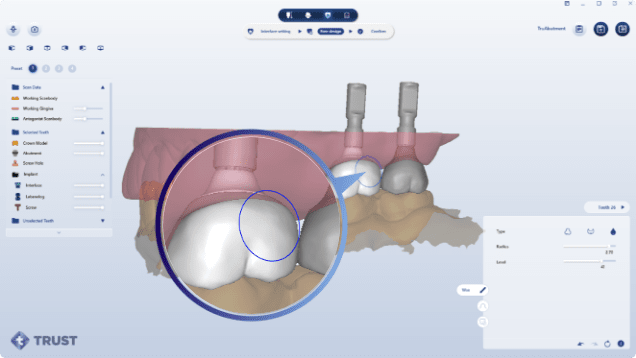 Intelligently designed.
Fully optimized.
This automated crown design is the most optimized and precise fit for the patient-specific custom abutment.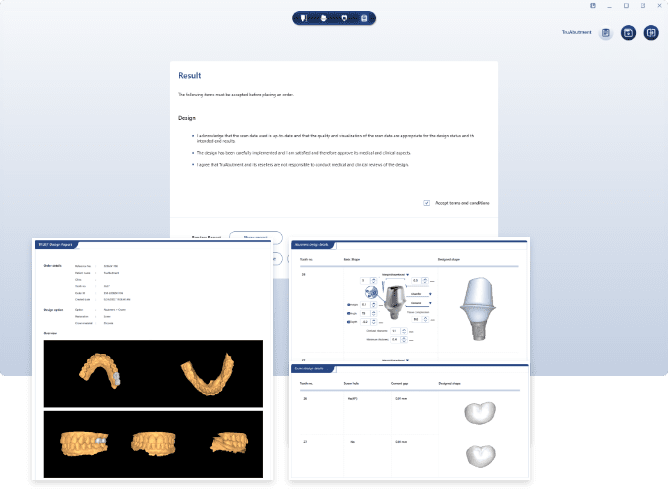 Your Results -
and so much more.
We love sharing resources. Download the finished design file with a case report anytime you want.