Your master key
to everywhere you want to be
Navigate through the TruSuite to fetch the InTRUview updates, upcoming TADA
events and our latest product announcements.
Seek endless potential
Assemble and customize the TruSuite with cutting edge applications
to be entirely fitted for you.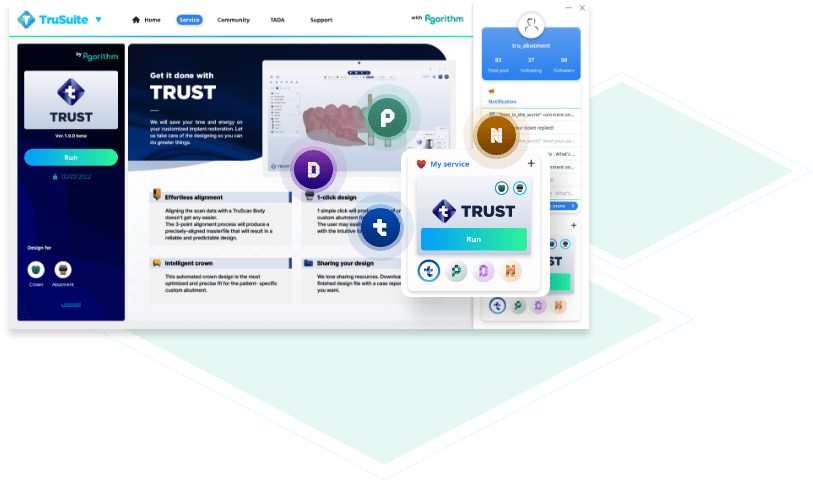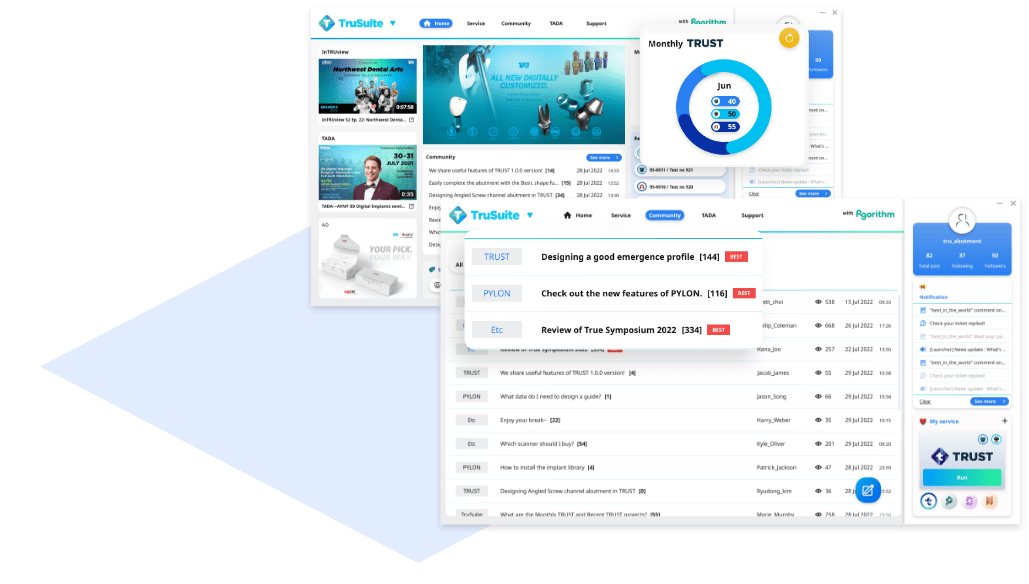 Thrive with
stronger connections
Enhance your everyday patient care with right set of
connections and tools.